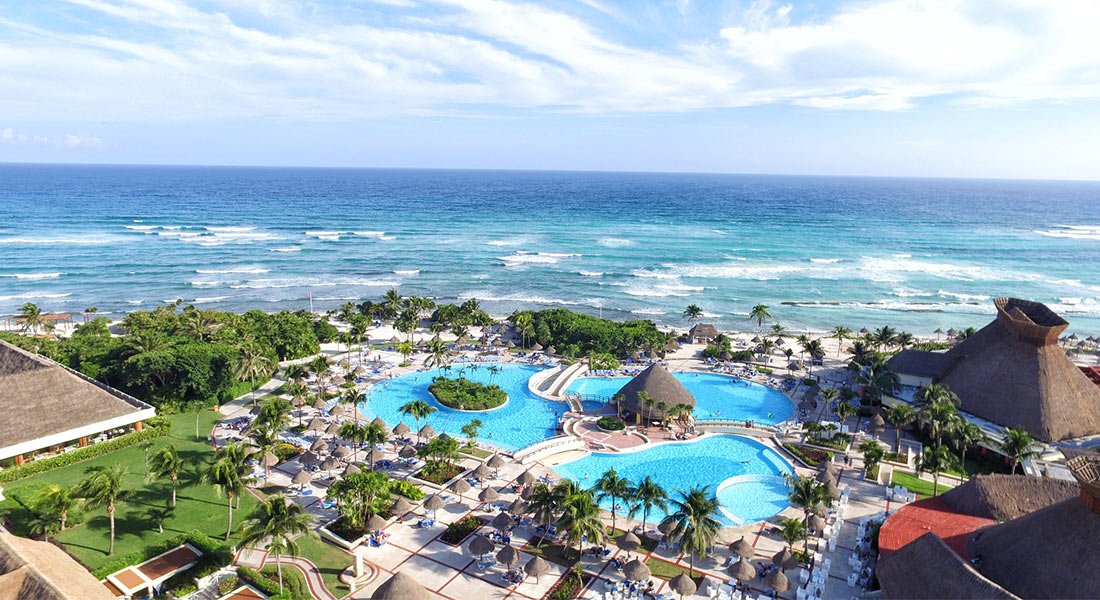 07/08/2019 - Bahia Principe Hotels & Resorts | Awards and honours
RCI Recognizes Three Bahia Principe Hotels & Resorts Properties
MIAMI, FL (July 09, 2019) – Bahia Principe Hotels & Resorts, the leading all-inclusive resort brand with properties in the Caribbean and Spain, has been awarded with nine recognitions from Resorts Condominiums International (RCI), the world's largest vacation exchange network. Three of the brand's hotels in Riviera Maya, Mexico, Grand Bahia Principe Tulum, Grand Bahia Principe Coba and Luxury Bahia Principe Sian Ka'an received a triple distinction: the prestigious "RCI Gold Crown Resort" seal – received by only 10 percent of hotels that vie for it, as well as the "Premier Plus All Inclusive" and "Excellence in Service" distinctions.
These awards recognize the quality of service, amenities, presentation and maintenance of accommodations and the all-inclusive value for money these properties offer. In particular, the RCI Gold Crown Resort seal is one of the most recognized in the industry in terms of quality and service and is based on guest satisfaction survey scores.
"These awards from RCI recognize our commitment to quality and excellence in service: two key pillars within our brand strategy, together with our team and continuous improvement. In this case, we are most proud of the fact that several of these distinctions are based on feedback from our guests, whom we strive to meet and exceed expectations for on a daily basis," said Julio Perez, Director of Business Development Grupo Piñero
These recognitions were presented to the brand in June at Grand Bahia Principe Coba and were received by Luis Gonzalez, the hotel's director, and Israel Navarro, director of Luxury Bahia Principe Sian Ka'an.
Share news