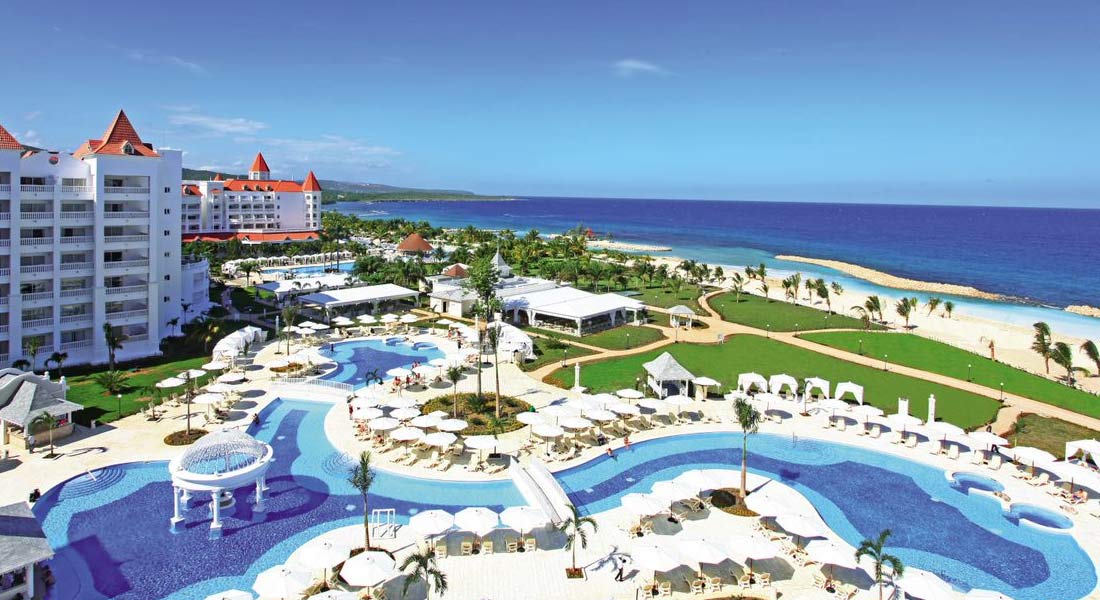 09/07/2021 - Grupo Piñero | Bahia Principe Hotels & Resorts
Grupo Piñero reopens the Bahia Principe Luxury Runaway Bay in Jamaica
Palma, September 7th, 2021.- Grupo Piñero, a Spanish tourism company with more than 40 years of history, today reopened the doors of Bahia Principe Luxury Runaway Bay, the adults-only hotel located in the resort in Jamaica. This hotel, located on the beachfront of Jamaica's north coast, is the second to resume operations on the island in view of the increase and stability of demand from the destination's main markets (American, Canadian and British).
The reopening of Bahia Principe Luxury Runaway Bay is another step in the company's plan of gradual reopenings that aims to respond to the demand of the different destinations in which it operates, always safeguarding the health and well-being of its guests and employees above all else. With the reopening, Grupo Piñero now has both its hotels running in Jamaica, Bahia Principe Grand Jamaica and Bahia Principe Luxury Runaway Bay, offering two vacation concepts: family-oriented and adults-only. The company has also resumed operations at five establishments in the Dominican Republic, three in Mexico and three in Spain, bringing the total number of hotels open to 13.
In the words of Antonio Teijeiro, COO of Bahia Principe Hotels & Resorts, "We are very pleased to add Bahia Principe Luxury Runaway Bay in Jamaica to the list of hotels available to our guests. At Grupo Piñero we continue to work to drive the recovery of tourism in this important destination for some of our main markets, but always guaranteeing compliance with all health protocols."
The 525-room Bahia Principe Luxury Runaway Bay hotel offers guests an adults-only vacation experience in a beautiful beachfront setting with access to a private beach area. Guests have access to a wide variety of services such as non-motorized water activities like paddle surfing and kayaking, three swimming pools, butler service (upon request) and spa services. The hotel also has a wide range of international gastronomic offerings. In addition, guests can access the restaurants and facilities of Bahia Principe Grand Jamaica, located in the same complex and just a few yards away.
Grupo Piñero also offers clients competitively priced on-site antigen and PCR testing at both properties in Jamaica, providing a more convenient and secure option. The company, in collaboration with HS Consulting, has adapted its standards to the new hygienic-sanitary needs brought about by the pandemic in all its business units. The aim is to provide a safe environment for all guests and employees, ensuring compliance with the regulations of each of the countries and destinations where it operates, as well as WHO recommendations and the protocols of the World Travel and Tourism Council (WTTC) and the Spanish Institute for Tourism Quality (ICTE).
Share news