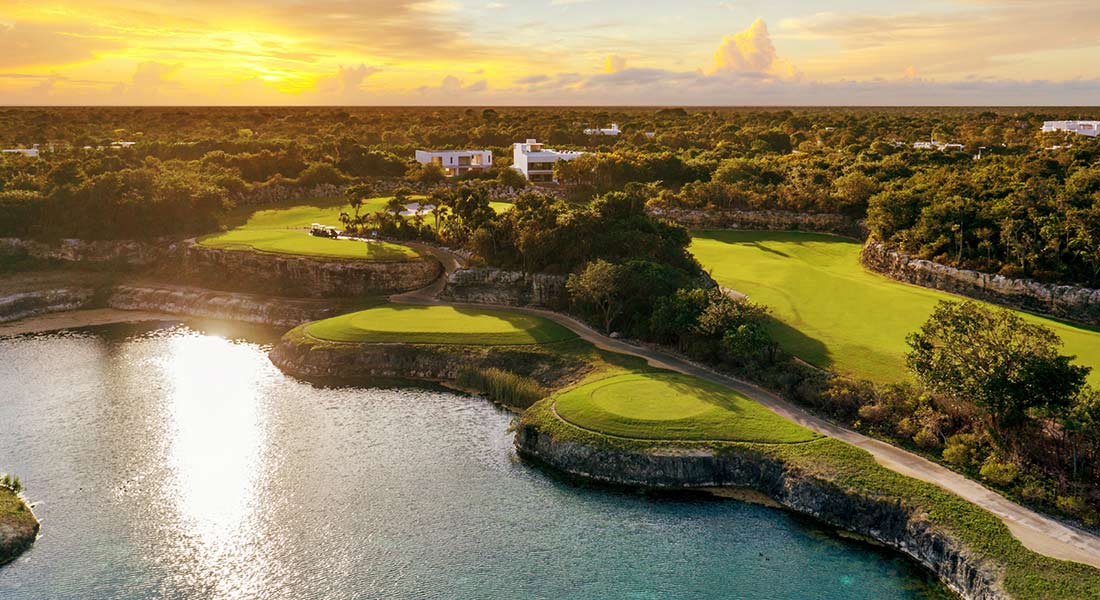 07/08/2019 - Bahia Principe Golf
Bahia Principe Golf at the 2019 North America Golf Tourism Convention
Between 23 and 26 June, more than 140 golf- and tourism-related organisations from all round the world gathered at the Horseshoe Bay Resort in Texas. They included golf courses, golf resorts, travel agencies, tour operators and specialist national tourism promotion bodies from all five continents.
Organised by the International Association of Golf Tour Operators, the North America Golf Tourism Convention is the perfect platform for all these companies to meet up with the shared goal of selling and buying golf. This is the best possible opportunity for golf courses to present and offer their facilities to tour operators and agencies.
Bahia Principe Golf was there for the second time, promoting its courses in the Dominican Republic and Mexico. On this occasion, Ocean's 4 and Riviera Maya Golf Club took advantage of the annual event to promote themselves internationally. Their aims included contacting with newer tour operators in our key countries, which are currently the US and Canadian feeder markets.
Our colleagues Carlos de Linares, Director of Ocean's 4, and Fernando Padrón, Director of Riviera Maya Golf Club, attended the convention together with Arturo Marcano.
The programme is designed to make the most of the three-day duration, with the following structure:
Golf "sellers", in our case the golf courses, make their presentations to "buyers" over the course of two hours at "speed-dating" sessions lasting under 5 minutes.
For a day and a half after this, the "sellers" stage 15-minute interviews and appointments with their selection of tour operators, in accordance with their interests.
On the third day a golf tournament takes place, with all convention delegates invited to take part.
Share news