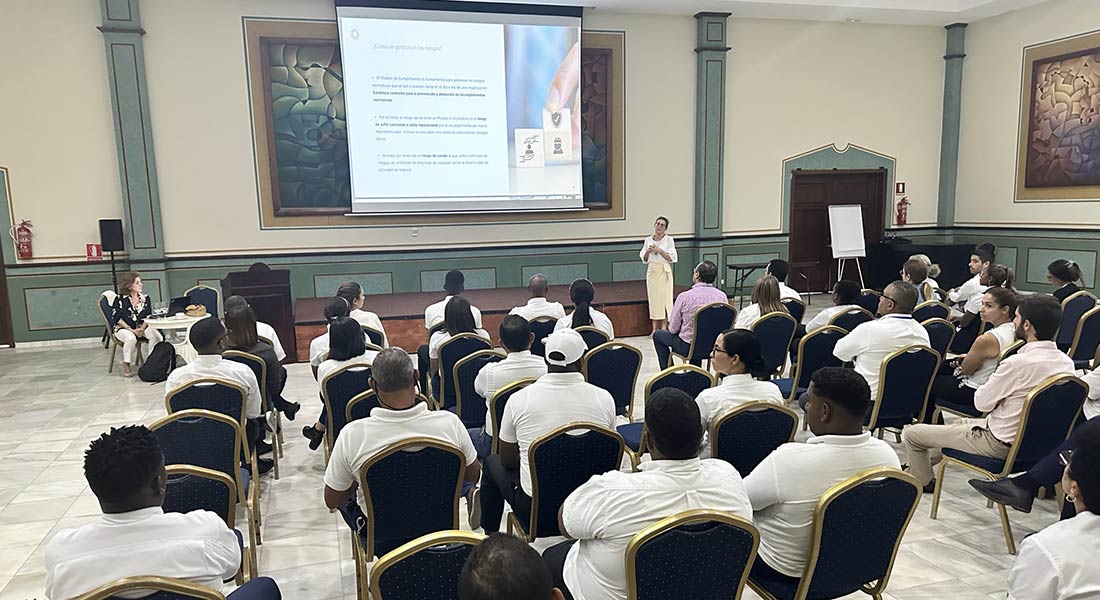 03/29/2023 - Grupo Piñero | Bahia Principe Hotels & Resorts | Sustainability
Grupo Piñero reinforces its sustainability policies
Undertaking greater commitments under its Compliance Model, Grupo Piñero has revalidated 8 of its existing sustainability policies and has incorporated 4 new ones

The new sustainability policies encompass Grupo Piñero's relationship with its stakeholders and its anti-corruption commitments
Grupo Piñero has revamped its sustainability policies within the framework of its Compliance Model approved in 2019. This renewal reinforces the company's incorporation of ESG criteria. These policies were approved by the Board of Directors, with special emphasis being placed on stakeholder relations and anti-corruption policies. The Company seeks to incorporate these commitments transversally in all the Group's brands and in all the geographic areas in which it operates.
Firstly, the new Stakeholder Relations Policy is based on identifying, getting to know and maintaining close ties with stakeholders in order to create bonds based on dialog and relationships with all of them, creating relationships of trust and generating shared value, based on responsibility, transparency, active listening, collaboration and continuous improvement. The company recognizes its shareholders, employees and clients as its stakeholders, together with the media, public administrations, institutions and business associations.
Grupo Piñero has also added the Anti-Corruption Policy, which establishes the Group's rejection, condemnation and active fight against any practice that goes against the law, the Code of Ethics, or any of its internal rules. This policy also establishes its application to all employees or third parties representing Grupo Piñero. With the creation of this new policy, the company expresses the importance of dialog, ethics, responsibility and transparency in its corporate principles and values.
In recent weeks, training sessions have been held on sustainability, focusing on the compliance model, where the code of ethics and the recently approved policies have been disseminated to the employees of the different business units in the Caribbean destinations where the company has a presence. These policies can be found in the Grupo Piñero official website.
In 2014, the company made a strong commitment to sustainability and has been integrating corporate environmental, social and good governance (ASG/ESG) policies guided by the Sustainable Development Goals of the United Nations 2030 Agenda, which allows it to advance in a model of responsible and sustainable tourism.
Share news